Clinical science
iNTD is made up of an internationally leading team of scientists and clinicians. We set up an international registry for the documentation of clinical data from patients with neurotransmitter related disorders.
Biogenic amines neurotransmitter disorders

Cerebral folate deficiencies

Disorders of glycine metabolism

Co-Chaperone deficiencies
Basic Sciences
As a collaboration of internationally renowned researchers, we perform cutting-edge research on neurotransmitter related disorders with the goal to transform our results into novel advanced clinical approaches. We want to identify and understand the pathomechanisms involved in neurotransmitter deficiencies.
Current projects
Patient registry
The major goal of Network I is to set-up a web-based patient registry for inherited defects of biogenic amines, pterin, folate, serine, glycine an GABA metabolism. This aims to provide a basis for improving our understanding of the epidemiology, genotype/phenotype correlation and outcome of these diseases, their impact on the quality of life of patients, and for evaluating diagnostic and therapeutic strategies (www.intd-registry.org).
Based on the evaluation of current known diagnostic and therapeutic strategies, consensus care guidelines will be developed.
Following diseases will be included:
Biogenic amines neurotransmitter disorders:
Aromatic amino acid decarboxylase (AADC) deficiency
Tyrosine hydroxylase (TH) deficiency
Dopamine beta-hydroxylase (DßH) deficiency
Monoamine oxidase A (MAOA) deficiency
Dopamine transporter (DAT) deficiency
Vesicular monoamine transporter 2 (VMAT) deficiency
BH4 deficiencies:
Autosomal recessive GTP cyclohydrolase deficiency
Autosomal dominant GTP cyclohydrolase deficiency (Segawa disease)
6-Pyruvoyl-tetrahydropterin synthase (PTPS) deficiency
Dihydropteridine reductase (DHPR) deficiency
Sepiapterin reductase (SR) deficiency
Cerebral folate deficiencies:
Folate receptor alpha (FOLR1) deficiency
Dihydrofolate reductase (DHFR) deficiency
Serine deficiencies:
3-phosphoglycerate dehydrogenase (3-PGDH) deficiency
3-phosphoserine phosphatase (3-PSP) deficiency
Phosphoserine aminotransferase deficiency
Disorders of glycine metabolism:
Glycine encephalopathy, also known as Non-ketotic hyperglycinaemia
GABA related disorders:
GABA-transaminase deficiency
Succinate-semialdehyde-dehydroxylase deficiency
Co-Chaperone deficiencies:
For further information about the iNTD study please contact Dr. Kathrin Jeltsch (study coordinator).
Study Coordinators: Thomas Opladen, Oya Kuseyri Hübschmann, Kathrin Jeltsch, Florian Gleich
Guideline Development: TH deficiencies
Tyrosine hydroxylase deficiency (THD) belongs to the neurotransmitter disorders that affect the biosynthesis of the biogenic amines. Symptoms include amongst others dystonia, movement disorders as well as developmental delay and mental retardation.
The aim of this project is to develop the first consensus guideline about diagnostic and treatment of these disorders in the framework of iNTD with international experts in this field.
Guideline Update: AADC deficiencies
Aromatic L-amino acid decarboxylase deficiency (AADCD) is a rare, autosomal recessive neurometabolic disorder that leads to a severe combined deficiency of serotonin, dopamine, norepinephrine and epinephrine. Onset is early in life, and key clinical symptoms are hypotonia, movement disorders (oculogyric crisis, dystonia, and hypokinesia), developmental delay, and autonomic symptoms (Wassenberg et al., 2017).
The first guidelines for the diagnosis and treatment of AADC deficiency were published by members of the iNTD network in 2017. The aim of this project is to update the consensus guideline.
Parkinsonism-Dystonia–Rating-Scale
The aim of the project is to define a clinical scale for Parkinsonism-Dystonia–Rating which enables an objective clinical evaluation of the movement disorder in pediatric patients and allows comparable, reliable follow-up.
Meet Our Team
The iNTD is led by the iNTD executive board:
Thomas Opladen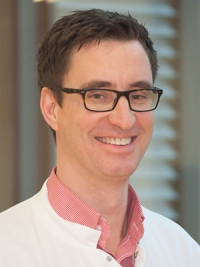 Executive Board
Prof. Dr. Thomas Opladen, MD is a trained Pediatrician with a special focus on neurometabolic disorders. In 2008 he finished his pediatric training and did degrees on Pediatric Metabolic Medicine, Pediatric Intensive Care Medicine, and Child Neurology. He founded the iNTD network (International Working Group on Neurotransmitter related Disorders) and established the iNTD patient registry. In 2017 he was appointed Associate Professor at the University of Heidelberg.
Àngels Garcia Cazorla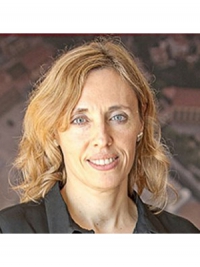 Àngels Garcia Cazorla
Executive Board
Àngels Garcia Cazorla received her degree and Ph.D. in Medicine from the University of Barcelona in 1993. She completed her clinical and scientific training in Inborn Errors of Metabolism and Neurometabolic Disorders at Hospital Necker (Paris) and the University of Columbia (New York). She is currently the coordinator of the Neurometabolic Disorders Unit and of the research work into neurotransmission mechanisms and neuronal communication in this group of diseases at Sant Joan de Déu Barcelona Children's Hospital.
Gabriella Horvath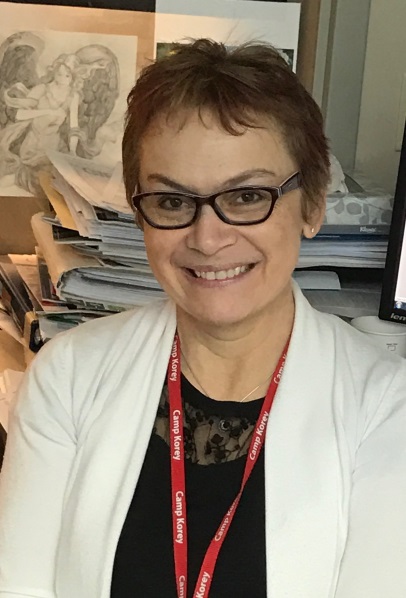 Gabriella Horvath
Executive Board
Dr. Gabriella Horvath is a Pediatrician, and Biochemical Geneticist, practising in the Biochemical Genetics Clinic at BC Children's Hospital and the Adult Metabolic Diseases Clinic at Vancouver General Hospital, in Vancouver, Canada. She is Associate Professor at the University of British Columbia. Her research focus is on neurotransmitter disorders and she has joined the iNTD and patient registry since its foundation.
Manju Kurian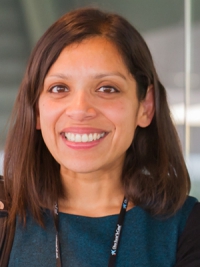 Dr. Kurian is an academic pediatric neurologist who has worked at Great Ormond Street Hospital since March 2011. She is also affiliated to the Neurosciences Unit at the Institute of Child Health, UCL. She received her medical degree from the University of Cambridge and her pediatric training at RCPCH London. In December 2010 she received her Ph.D. in human molecular genetics from the University of Birmingham. She is highly interested in movement disorders, neurotransmitter diseases, and neurogenetics.
Vinzenco Leuzzi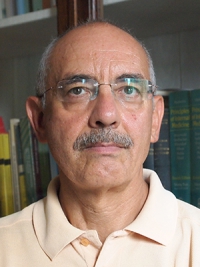 Vincenzo Leuzzi
Executive Board
Prof. Vincenzo Leuzzi is a world-reknown pediatric neurologist working at the Department of Neuropediatrics and Pediatric Psychology.
Ivana Badnjarevic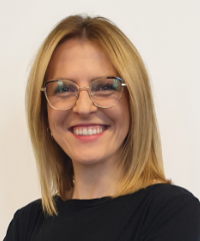 Ivana Badnjarevic
Executive Board
Ivana Badnjarevic is an engineer by trade and a patient advocate by calling, advocating for the community affected by rare diseases, with a focus on rare neurotransmitter diseases. She is a mother of a daughter living with a rare neurotransmitter disease: tyrosine hydroxylase deficiency.
In 2016, she founded a patient association Lil' Brave One (Hrabrisa) which provides support to the families with children suffering from neurotransmitter disorders and neurometabolic diseases.
Ivana is EURORDIS Expert patient advocate certified with EURORDIS Summer School on Medicines Research & Development and EURORDIS Winter School on Scientific Innovation and Translational Research. She is an active patient advocate both on national and international level, being a member at the National Organisation for Rare Diseases of Serbia as well as EURORDIS.
Toni Pearson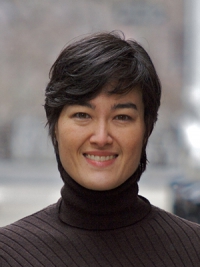 Executive Board
Dr. Pearson is a pediatric neurologist with specialty training in movement disorders. She obtained her medical degree from the University of Adelaide Medical School in Australia, and then pursued postgraduate residency and fellowship training in child neurology and movement disorders at Columbia University in New York.  She is currently Associate Professor of Neurology at Washington University in St. Louis, where she directs the program for Pediatric Movement Disorders and Cerebral Palsy. Her research interests are pediatric neurotransmitter disorders, including the natural history of aromatic L-amino acid decarboxylase (AADC) deficiency, gene therapy for AADC deficiency, and the characterization of childhood movement disorder syndromes including dystonia and parkinsonism.
Roser Pons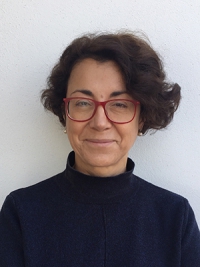 Dr. Roser Pons is  Assistant Professor of Pediatric Neurology at the First Department of Pediatrics of the National and Kapodistrian University of Athens. Medical and Scientific Advisory Board of the Pediatric Neurotransmiter Disease Association and of the AADC Research trust. She works as pediatric neurologist and movement disorder specialist at the Children's Hospital Agia Sofia where she is involved mainly in patient care of children with complex neurologic disorders including neurometabolic diseases, rare neurologic diseases and also cerebral palsy. She is involved in clinical research that is based on the collaboration with multiple disciplines including genetics, biochemistry, rehabilitation, pathology, neuroradiology and biomechanics. Her main research areas include the genetic basis of rare diseases associated with movement disorders.
Discover The Future
We are highly interested in further collaboration partners throughout the world. Get in touch!